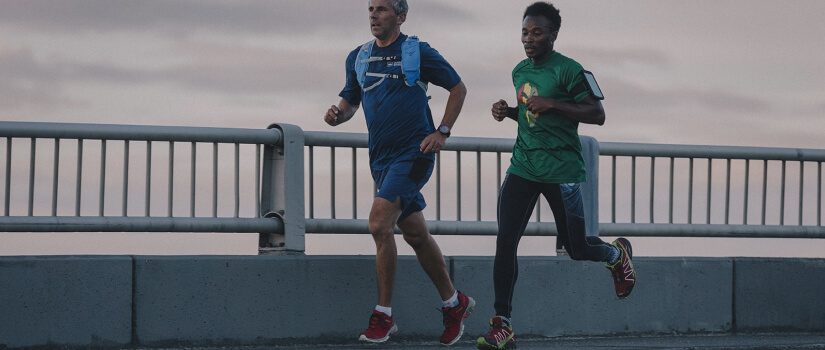 Fall Marathon Training
Join LSRC Fall Marathon from July 14th to October 13th!
Download 2019 Fall Marathon Schedule
See Running Routes
L Street Running Club hosts a progressive training program each spring for the Boston Marathon, and each fall for an October marathon like Cape Cod, or Chicago, or Marine Corps.
Long runs are on Sundays. We run a new route each Sunday–we don't just run back and forth up Beacon Street like some of the charity teams. We put a lot of work into creating new and fun routes each week. There is always a place to leave your gear at the start, and all runs have water stops along the course.
Our Boston Marathon training includes two runs along the Marathon course. One from Hopkinton to Boston College, and one from Wellesley back to Boston. L Street charters busses to get our runners out to the start of these training runs. (See below)
On Patriot's Day, L Street charters private busses with bathrooms to take our runners out to the starting line for the Boston Marathon, and we have vans to shuttle runners from the finish line back to the Curley Center (where we have food, showers, and massage-therapists).
You must join L Street to participate in our training programs. All Club members are asked to volunteer at a water stop one time during fall and spring training, and to bring $2 to each run to defray the costs.
---
Course maps and cue sheets are added weekly to the website and calendar. Our members-only facebook page includes questions and discussion as we tackle these runs. Not a member? Join LSRC now!